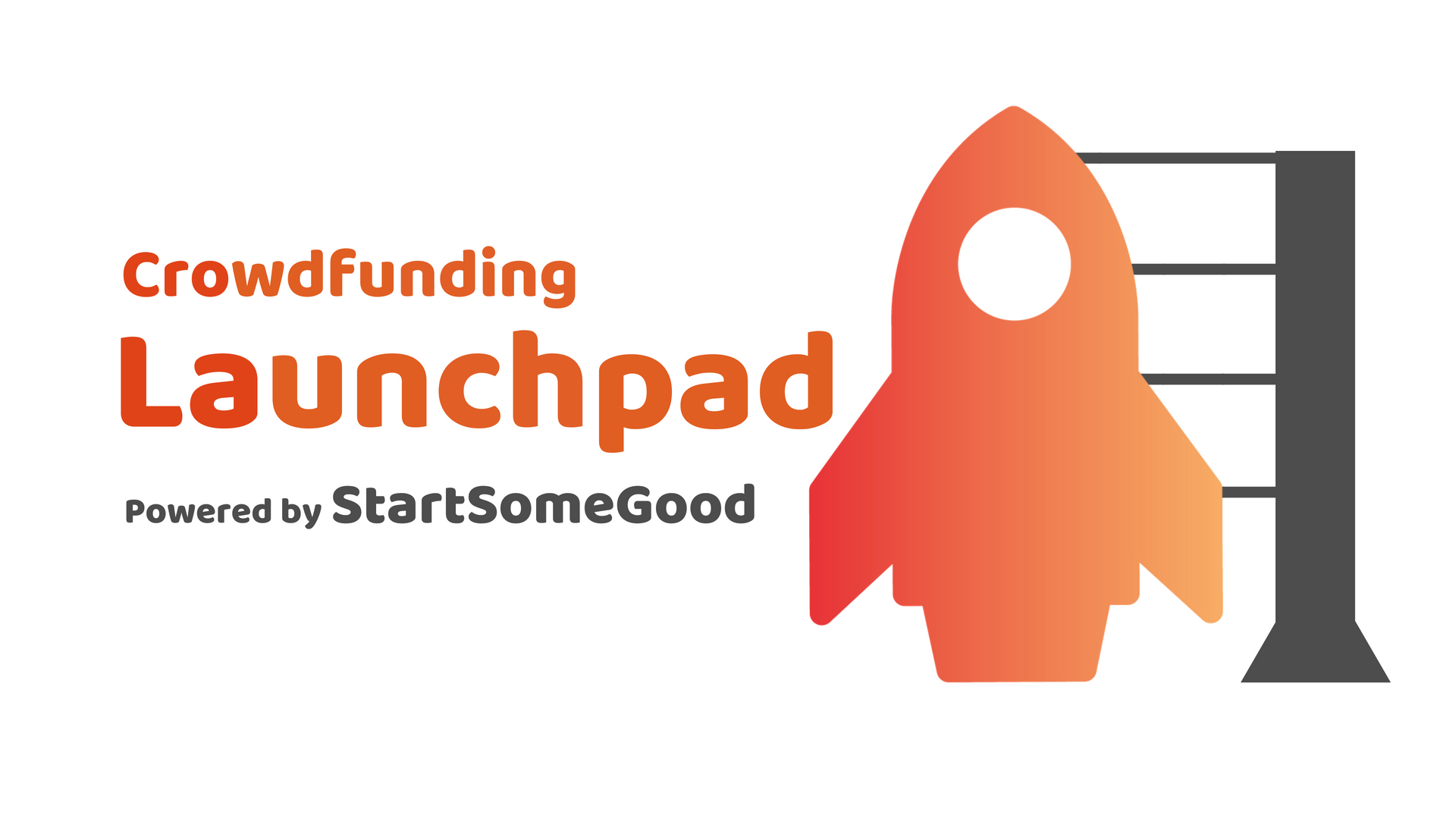 Need money to kick off your social impact project? Ready to gain the support, tools and expertise to create a great crowdfunding campaign?
Then the Crowdfunding Launchpad is for you!
~
What is it exactly?
Launchpad is a 4 week group coaching program and project accelerator, run by StartSomeGood.com's crowdfunding coaches, to help you create (and launch!) your crowdfunding campaign.

YOUR INVESTMENT: $177 / or $107 early bird special

Early bird is vaild only if you are enrolling more than a week before the start date.
---
Launchpad kicks-off on the first Monday of every month, and our first LIVE call is
on the first Tuesday 7:15pm EST / Wednesday 9:15am AEST
Work directly with StartSomeGood's Crowdfunding Gurus and learn from the people behind the platform with the highest success rate in cause crowdfunding.
At StartSomeGood we have worked with thousands of fundraisers over the years: B-corps, NGOs, non-profits, community groups and social entrepreneurs. We get you. We get the vision you have for changing the world, and we have spent years testing and evaluating the strategies that are the hallmarks of successful cause-based crowdfunding.

Did you know that 75% of Crowdfunding Campaigns fail? Many brilliant people with amazing projects make avoidable mistakes when it comes to crowdfunding, simply because they don't know any better. This is exactly why you want the best in the biz in your corner, coaching you on the proven strategies, hard work, focus and courage that accompany successful crowdfunding campaigns.
YOU WILL LEARN:
1) How to Apply StartSomeGood's "5 Cs of Crowdfunding" to Your Project: In order to succeed, your campaign must have: Clarity, Credibility, Community, Channels and, you're going to personally need a whole lot of Courage! Know which of the 5 Cs are your strong points (and how to leverage them) and which are your growth points, so you can bring more focus, support and resources to these areas to create a campaign that excites and mobilizes the highest number of donors.
2) Storytelling: Craft a clear, compelling message that resonates with the values, needs and desires of your prospective donors and most importantly- motivates them to pledge! Storytelling is the heart of cause-based crowdfunding; learn how to do it well and it will benefit you for years to come.
3) How to Avoid the Biggest Crowdfunding Mistakes. 75% of campaigns fail because people think there is an anonymous crowd waiting to donate – FALSE! Use our "Tribes" & "Personas" exercises to understand how you can leverage your storytelling to engage your community and connect with different stakeholder groups.
4) What Motivators Donors + The Power of Rewards: Understand the importance of rewards, as they relate to the 4 Key Donor Motivations. Work with your Crowdfunding Coach to create irresistible rewards that excite your donors and relate specifically to your project.
5) How Much Can You Raise: Use our goal setting formula to calculate a realistic and ambitious fundraising target for your campaign. Learn why an "all or nothing" tipping point enables you to raise 4 x more than "keep what you raise".
6) Outreach Strategy: You're not only crowdfunding to raise money, you're doing it to mobilize a community of supporters who want to be a part of the change you are creating in the world. When the time comes to tell the people about your amazing project, you don't want to launch to the sound of crickets, right? You're going to need a targeted marketing and outreach strategy that builds momentum and excitement for your campaign- even before you launch.
WHAT YOU GET, EXACTLY:
The 5 Cs of Crowdfunding Webinar with one of Australia's leading cause crowdfunding experts- our CEO and Co-Founder Tom Dawkins. Get insider access to the proven strategies that have enabled StartSomeGood to become the #1 cause crowdfunding platform, with the highest project success rate of 53% (compared to 11% on similar platforms)
A goal tracking schedule, sent to you each week for 4 weeks by your Crowdfunding Coach, to help you stay focused as you create your campaign for knockout success.
Live Coaching Calls each week. The calls are recorded and you can submit questions beforehand for us to respond to on the call. Over 4 weeks we follow a structure that covers: storytelling, the 5 Cs of crowdfunding, goal setting, rewards (including fulfilment), tribes and personas, video creation, outreach strategy and more!
Personalized feedback on your campaign from your dedicated Crowdfunding Coach, and 24 hour support while your campaign is live.
Access to our signature crowdfunding masterclass on Udemy. Three hours of video content and worksheets, jam packed with our best digital strategies so you can master crowdfunding. Worth $50.
PLUS we will pledge $50 to your campaign on the day you launch (provided you launch within two weeks of the program finishing.
Ready to Launch?
Don't let your dreams gather dust, now is the time to … Raise the Funds You Need to Start Some GOOD!
The next round of Launchpad kicks off Monday 6th May and our Crowdfunding Gurus are ready and waiting to work with YOU!
If you want a more personalized experience involving your whole team and starting whenever you're ready, check out our Premium Support options from $500.
Join us for Crowdfunding Launchpad here